UK owners of Mercedes-Benz diesel vehicles are encouraged to bring a diesel claim against the carmaker for the alleged use of illegal cheat software on some of their cars and vans. Mercedes used a defeat device programmed to determine when a vehicle is in testing so it can manipulate and lower its emission levels to within the WHO (World Health Organization)-mandated limits.
The allegations against Mercedes are linked to the 2015 Dieselgate scandal, which saw the Volkswagen Group answer to the California Air Resources Board and the Environmental Protection Agency's (EPA) discovery of defeat devices in Audi and Volkswagen diesel vehicles in the US.
Volkswagen, Mercedes, and other carmakers implicated in the scandal have paid millions – maybe even billions – in fines and compensation. They've also had to recall thousands upon thousands of affected vehicles so these could be corrected to follow emissions standards.
There are thousands of affected car owners in the UK, and their number keeps increasing. The total number of claimants is expected to reach at least one million, especially since it is estimated that there are around 600,000 Mercedes-Benzes in the UK.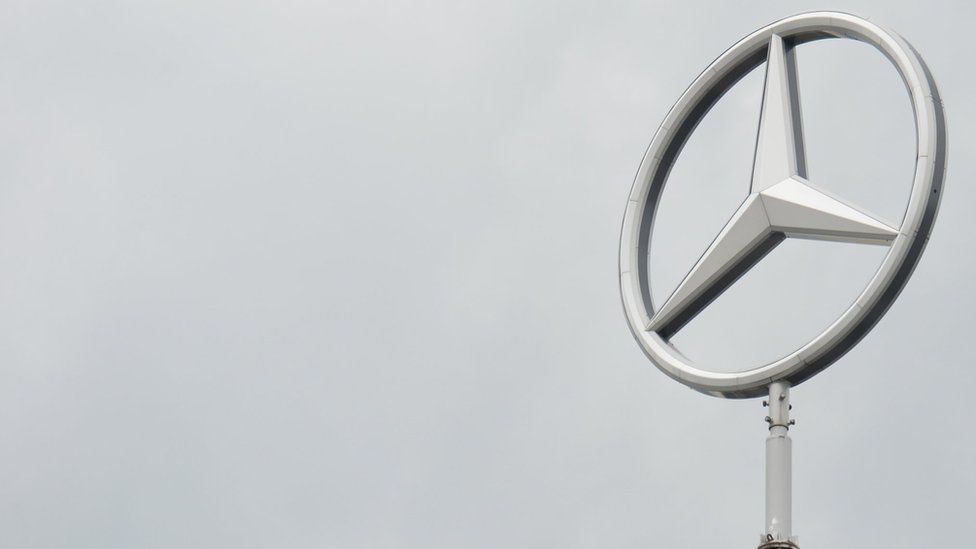 The Dieselgate scandal and the Mercedes emissions claim
As mentioned earlier, the Dieselgate scandal is about the Volkswagen Group's violation of emissions regulations when they installed defeat devices in their diesel vehicles. The device is insidious: Once it detects the car it's installed in is being tested, it automatically brings down the latter's emissions to within the legal limits so it would appear that the car is fuel-efficient. In reality, though, it is a pollutant as it emits voluminous amounts of nitrogen oxides or NOx when driven in real road conditions.
Nitrogen oxide, the gas that diesel vehicles emit, is a group of gases that seriously impacts health and the environment. So, every car with a defeat device contributes to the global air pollution crisis.
This is why authorities required the Volkswagen Group to pay fines and deal with the legal repercussions of their actions.
It's like a repeat of the VW diesel emissions scandal because the same thing happened to Mercedes. A couple of years later, US authorities called on Daimler, Mercedes-Benz's parent company, after defeat devices were found in the carmaker's diesel vehicles. German prosecutors raided 11 of Daimler's offices as part of the investigation into fraudulent emissions. This led to a recall of around 774,000 Mercedes-Benzes across Europe in 2018. In 2019, five defeat devices were allegedly found in Mercedes vehicles by the ICCT or International Council on Clean Transportation.
The diesel emissions scandal eventually spread throughout the UK and Europe. In 2020, the first Mercedes emissions claim was brought to UK courts. Since then, legal firms have never stopped talking to potential claimants against the carmaker. Claims allow car owners to hold manufacturers responsible for their deceitful acts. It also gives them compensation, the amount of which is dependent on the circumstances of their case.
Why should affected car owners bring forward a Mercedes emissions claim?
Authorities alleged that Daimler and Mercedes-Benz misled their customers into believing that their diesel vehicles were fuel-efficient. Hiding their vehicles' real emissions levels is an illegal act that endangers the environment, the driver, and everyone around them. This is a deceitful act that breaches a lot of laws – the Competition Act, contract laws, and consumer protection laws.
Nitrogen oxide emissions can cause harmful health effects, particularly respiratory issues. It can also significantly impact the environment, making plants and crops vulnerable to frost. Bringing a claim to the courts will compensate you for the dangers that the defeat device caused you and force Mercedes to correct their wrongdoings.
Emissions cases are active in several parts of the world. In the US, over $9.8 billion (£8.88 billion) have been spent on settlement awards. Affected drivers each received a minimum of $5,100 (£4,619.91) and a maximum of $10,000 (£9,058.65). Volkswagen has also recalled or bought back around 500,000 affected vehicles so these could be fitted with emissions-compliant engines.
Additionally, Daimler agreed to a settlement with US authorities and promised to pay $1.5 billion (£1.36 billion) to rules for violating emissions regulations by using defeat devices.
NOx emissions effects
Highly reactive nitrogen oxide has nitric oxide or NO and NO2 or nitrogen dioxide as its primary components. Both have environmental impacts that should not be taken lightly. When NO and NO2 react to form NOx, they become even more dangerous.
The environmental impacts of NOx include the formation of acid rain, ground-level ozone, and smog. Acid rain harms soil and water, trees, and marine life. Ground-level ozone endangers vegetation and stunts plant growth. Smog contributes to the already worsening air pollution situation.
NOx emissions can also trigger depression, anxiety, and other mental health issues. Studies have also proven that exposure to nitrogen oxides can affect a person's cognitive abilities.
Health impacts are life-changing, including breathing problems, asthma, asphyxia, emphysema, bronchitis, vocal cords spasm, cardiovascular diseases, cancer, and premature death.
Make a Mercedes diesel claim.
If your Mercedes-Benz has a BlueTec diesel engine, you may be eligible to make Mercedes emissions claim. There are other requirements, so it's better to coordinate with someone who knows what to do. ClaimExperts.co.uk has a panel of emissions experts who can provide you with the information you need. Visit their website now.